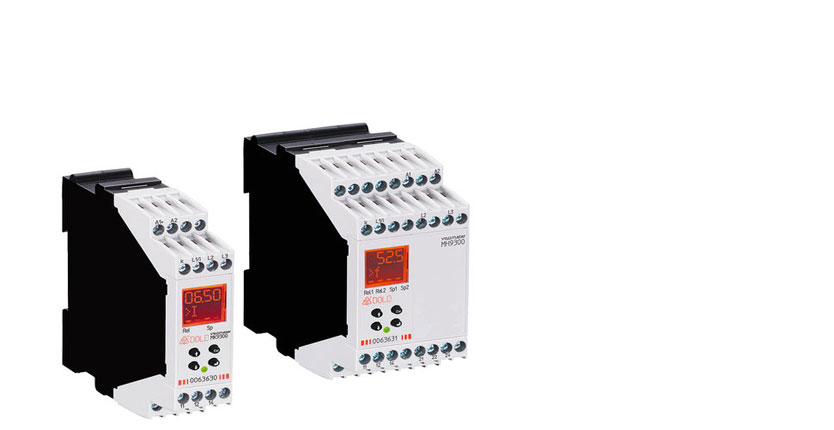 With the universal measuring relay MK 9300N of the VARIMETER PRO series, DOLD combines up to nine monitoring functions in a housing only 22.5 mm wide.
Trouble-free and economic operation of machines and systems is guaranteed only by the reliable and continuous monitoring of three-phase systems. Depending on the need, the VARIMETER PRO therefore monitors the three-phase system simultaneously for overvoltage/ undervoltage, voltage asymmetry, overcurrent/undercurrent, cos phi, active power, apparent power and reactive power, frequency and phase sequence. Employment in single-phase systems is also possible.
To facilitate simple fault diagnostics, MK 9300N features a display and a multicolored LED. The user-friendly device configuration permits optimal adjustment to the application. For example, the response values for all monitoring functions can be easily set. The MK 9300N relay is optionally equipped with one or two output relays, independently configurable.
The multifunctional measuring relay MK 9300N from DOLD has been certified for use on ships by DNV-GL, one of the world's leading maritime classification companies. The multifunctional measuring relay complies with all guidelines. The safety, functional and quality requirements of the product have been tested in accordance with the DNV-GL regulations and found to be seaworthy.

Your benefits at a glance:
Simultaneous monitoring of up to 9 measured variables
Overvoltage, undervoltage or window monitoring
Simple parametrisation and fault diagnostics on the device
Differentiated fault messages
Large measuring range 3 AC 24 … 690 V
Large auxiliary voltage range DC 24 V, AC 230 V or AC/DC 110 … 400 V
Variable terminal configurations through plug-type screw or spring-loaded terminals
Early detection of irregularities protects your equipment
Timely intervention increases the availability
Cost-effective and space-saving
Reduced wiring effort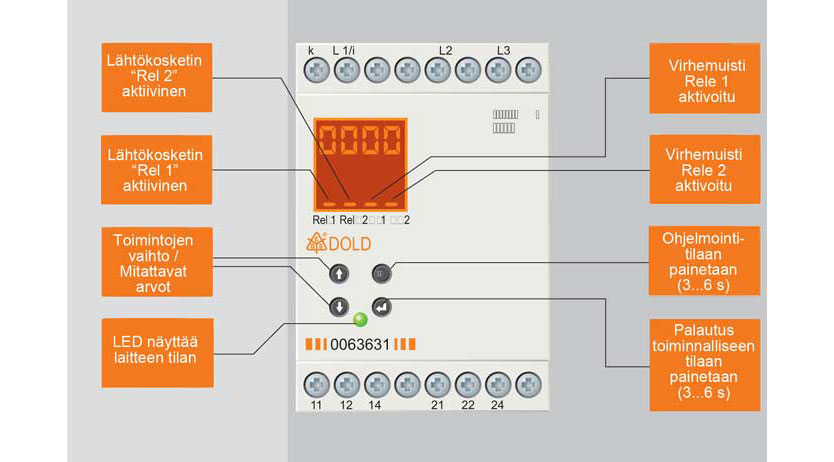 For more information
Kimmo Ilves