Functionality and durability of Military and Security technology is measured by multiple different standards developed for this field. Solutions also need to be light in weight and compact in size. This places high demands for the components used in this technology. Device connections are one pivotal area where device's performance can deteriorate. For exapmle in communication technology, connections need to ensure fast flow of information without interruptions or malfunctions. Connectors should also protect connection from interference(EMC), dust and water (high IP class).
Mechanical durability
Light weight and compact size
High EMC properties
High IP-class
High contact density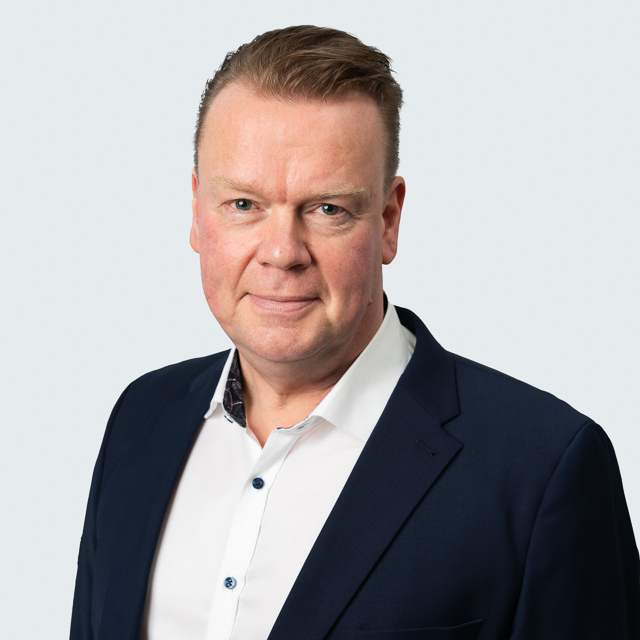 Kimmo Samppa
Key-Account Manager
09 774 642 22
040 562 3700
Automaatio

Koneturva

Liitäntä

Releet ja muuntimet
Push-pull-lukitus on helposti lukittuva ja avattava jopa hanskat kädessä kenttäolosuhteissa.
Liittimen lukituksen nopea avaaminen on avainasemassa nopeissa toimintatilanteissa. Kaapelista vedettäessä liittimen lukitushakaset tarrautuvat syvemmin vastaliittimeen. Liittimen rungosta vetämällä vapautetaan nämä lukitushakaset ja liitin avautuu vaivattomasti. Lukituksen suoraviivainen käyttö antaa vapauksia laitesuunnitteluun, kun liittimen avaamiselle ei tarvitse varata yhtä suurta tilaa kuin esimerkiksi kierrelukitteisissa malleissa.
Vaativissa kenttäolosuhteissa liitinrajapintoja ei aina pystytä suojaamaan mudalta, vedeltä tai muulta lialta.
On esimerkiksi toimintatilanteita, joissa käyttäjän täytyy irrottautua nopeasti liitoksista ja toinen liitinpää jää paljaaksi. Tällaisiin kohteisiin ODU on kehittänyt helposti kenttäolosuhteissa puhdistettavan Easy-Clean-sarjan. Tässä sarjassa toisen liitinpään kontaktit ovat muokattu tasopinnoiksi, jolloin likaa ei pääse kertymään koloihin ja liitinpinta on helposti pyyhkäistävissä puhtaaksi. Easy-Clean-sarjan liittimet ovat varustettu Break-away-lukituksella, joka tukee nopean toiminnan tilanteita.
Break-away-lukitus antaa mahdollisuuden liitinrajapinnan avauksen helpottamiseen.
Lukituksen avautuminen on tärkeää esimerkiksi käyttäjän varusteisiin kuten kypärään liittyvissä rajapinnoissa. Tällöin riskinä on ulkoisen kaapelin kiinnijääminen ympäristöön, mikä johtaa käyttäjän toimintakyvyn rajoittumiseen. Break-away-lukitus avautuu niin liittimen rungosta vetäisemällä, kuin kaapelista vetäisemällä.
Nousevana trendinä laitesuunnittelussa on laitteiden, etenkin kannettavien laitteiden koon pieneneminen. Koon pieneneminen johtaa haasteisiin laitesuunnittelussa, kun suorityskyvyltään vastaavat toiminnot täytyy saada mahdutettua pienempään tilaan.
Kannettavissa laitteissa liittimet ovat usein suuressa roolissa. Ne rajoittavat laitteen kokoluokan minimoimista, mikäli ne vaativat suuren asennuspinta-alan ulkoa ja paljon tilaa laitteen sisältä. ODU on kehittänyt vaativien olosuhteiden AMC-liitinsarjaansa High-Density-sarjan, joka on suorituskyvyltään AMC:ta vastaava, mutta pienemmässä mittaluokassa. High-Density-sarjan liitinratkaisuilla ylletään suuriin kontaktitiheyksiin, minkä johdosta laitteen koko ja paino saadaan minimoitua, ilman että tehtäisiin kompromisseja toimintakyvyn suhteen.
Kohteet joissa AMC-liittimiä käytetään, ovat usein vaativia toimintaympäristöltään. Tällöin myös liittimen ja kaapelin välinen liitos joutuvat kovalle rasitukselle.
Kestävä liitos vaatii niin sähköisten liitosten oikean käsittelyn, kuin myös liitoksen suojaamisen ulkoisilta tekijöiltä kuten vedeltä ja lialta. Laitepuolella liitokset voivat vaatia suoraa piirikorttiliitäntää, tai muutoin tilankäytön minimoimista. ODU tarjoaa kokonaisratkaisut niin laitteen sisäisiin, kuin ulkopuolisiin liitoksiin. Laitteen sisäiset liitokset voidaan tehdä piirikorttiasennuksina tai johdinliitoksina. Ulkoiset pistokekaapelit varustetaan ylivalulla ja korkeapaineisella ylimuovauksella, mikä tekee liittimen ja kaapelin välisestä liitoksesta käytännössä rikkoutumattoman. Kontaktitiheyden kasvaessa esimerkiksi High-Density-sarjassa tulee johdinliitoksista huomattavan haastavia, jolloin helpoin ratkaisu on hankkia liitinvalmistajalta kokonaisratkaisu.
ODU tarjoaa kattavan nopeasti saatavilla olevan standardivalikoiman kaapeleita, johtimia ja liittimiä valittavaksi.
Näiden lisäksi kaikki asiakkaan valitsemat komponentit ovat hankittavissa ODU:n kautta.